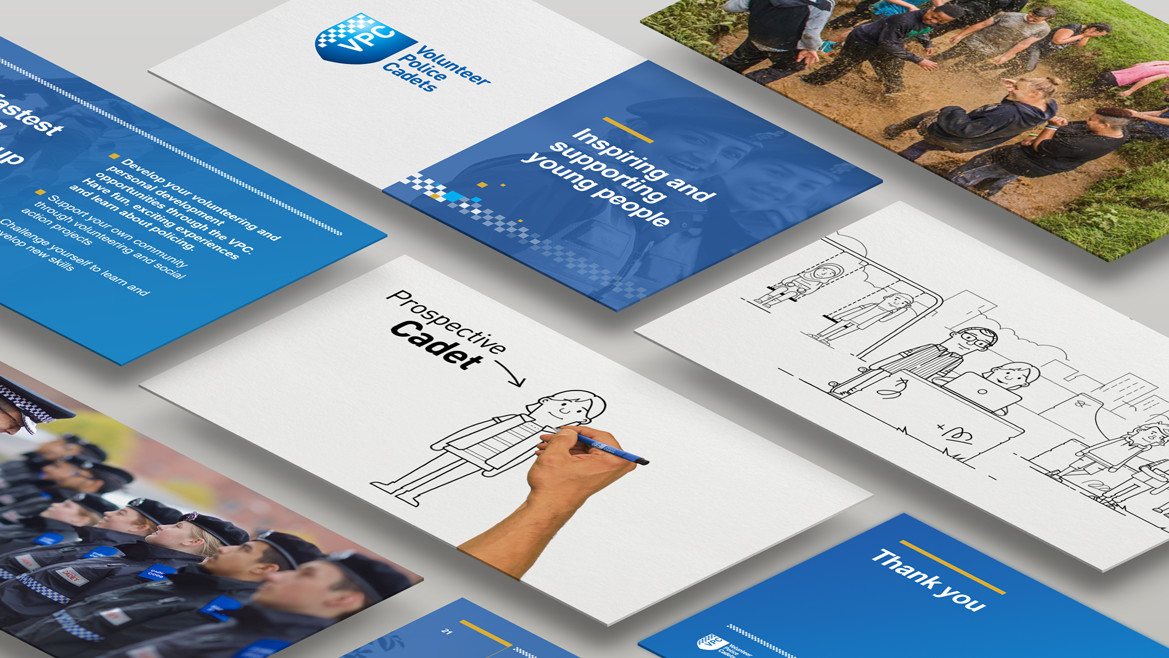 The Volunteer Police Cadets (VPC) commissioned our creative team to produce a presentation tool to showcase their Umbraco website at the VPC annual conference.
We worked with the VPC marketing team to develop a robust presentation tool that demonstrates the flexibility of the branded front-end architecture and the security and power of the back-end portal environment, both built with the open-source CMS Umbraco. 
Our creative team employed an agile workflow encouraging quick prototype review and constant client engagement. This approach allowed us to move quickly while giving stakeholders regular review periods and opportunities to test and align the product to their needs. This holistic approach gave the team confidence that we were developing a presentation tool that enabled VPC presenters to demo the true potential of the Umbraco system.
The site was launched to a fantastic reception at the conference attended by 140 delegates from 37 forces.
---
What we did to help
Storyboarding - Developing low-fidelity working prototypes, testing and analysis of user journeys, information structure, animations, interactions and general functionality.
Branded PowerPoint templates - Using the storyboards as a visual roadmap we created a suite of robust modular templates, allowing the VPC team flexibility to create new content without the need to - 'ask a designer' - every time they needed to have a change. With no need for additional support budgets are creative team were able to dedicate more resources to bespoke animation, taking the final visual design to the next level.
Character development - We start with a series of hand-drawn character sketches which were presented for sign-off. From there, one option is taken forward to the visual design stage. As this character family will be animated, high-fidelity sample animations are produced before the full production phase begins.
Motion graphics - A series of 30-second explainer videos created in Adobe After Effects, optimised and exported for inclusion in the master PowerPoint document. The videos are optimised for use across online social media channels.
Stakeholder review sessions - From the initial discovery phase through to delivery of the final product our team are always available to our clients, holding weekly stakeholder meetings, more often if requested!
---

Examples of character development and high-fidelity prototyping.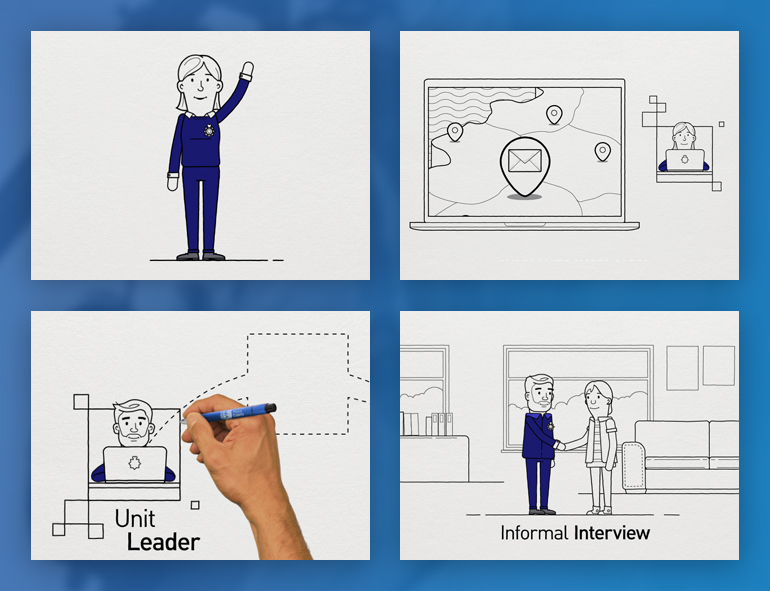 Here's one of the explainer videos - this example visualises the process taken by a prospective cadet to submit an application of interest.
 
---
Similar projects
---
Take a look at more of our work.