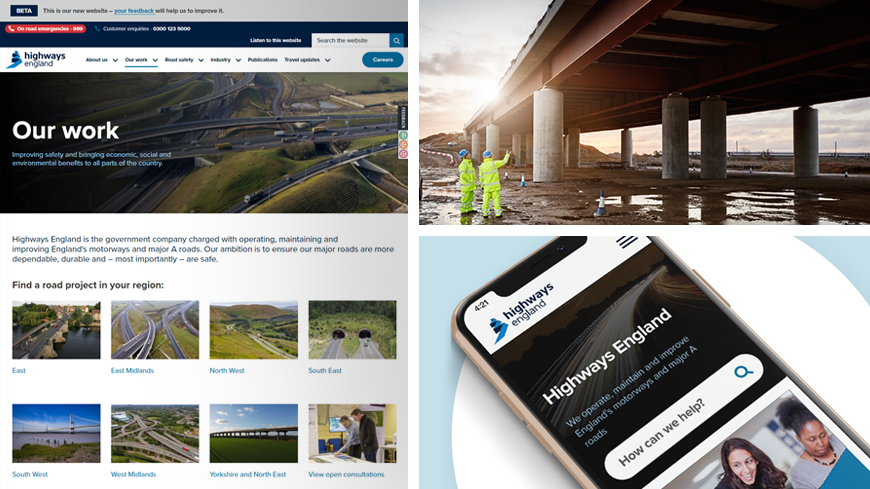 S8080 are a very experienced and creative Umbraco CMS developers, building and supporting user centred designed digital services and websites with Umbraco.
With well over 500,000 installations, Umbraco is one of the most deployed Web Content Management Systems on the Microsoft .NET platform. It is open source (that means it's free) so organisations don't need to pay for software licence costs – this frees up budgets for the important stuff: user experience, engaging design and robust, secure functionality.
---
Experienced Umbraco development team
Our Umbraco developers have delivered many high profile and complex .NET based sites services for public sector and private sector clients including the Department of Energy and Climate Change (DECC), HM Cabinet Office, CITB Construction Skills, Ministry of Justice and the Duke of Edinburgh's Award. We've security hardened Umbraco systems for financial institutions and built user centred Umbraco sites for legal establishments.
As well as being extremely creative in approach and delivery, S8080 is a very technical Umbraco agency with a vast knowledge and experience in bespoke Microsoft stack development and optimising performance from a technical and user experience perspective.
But our technical experience goes well beyond standard Umbraco CMS implementation. Security is vital to us and our clients, so we offer setup of hosting, security hardening, PEN testing and provide consultancy on server infrastructure requirements.
---
Doing Umbraco well...
S8080 look after some of the most important websites in the country (we designed No.10 Downing Street's website for example). We are often called in to help breathe new life into an existing website, helping update the site, secure it and increase its performance.
We have built long-term relationships with our clients; we are seen as part of their team rather than just another supplier, we'll let Susan James who is Group Head of Marketing at Target Group (one of our Umbraco clients) explain...
It's been excellent to work again with your team. Your Umbraco developers and project manager have been great team players and have been very proactive in making suggestions. It's been a challenging project and we'd like to thank S8080 very much for the team's excellent contribution. Your team are a pleasure to work with.
Susan Names, Head of Marketing, Target Group
---
Want to know more about Umbraco?
Why choose Umbraco CMS
Umbraco is a fully-featured open source content management system with the flexibility to run anything from small campaign or brochure sites right through to complex digital services. It has all the functionality you would expect from a modern content management system.
It is also open source, so you don't pay a single penny for it.
Extensibility and integration
One of Umbraco's strengths is its ease of extensibility. Using the Umbraco API we can customise any of Umbraco's features or add new features for you.
S8080 can help you integrate Umbraco with myriad systems and customise your workflow. We can integrate with Microsoft SharePoint, Microsoft CRM and Salesforce.com. We can even send a Tweet every time you write a blog post.
Sublime Umbraco support
Umbraco is strongly supported by both an active community of users around the world and by a financially stable commercial organisation providing professional support and tools. Umbraco can be easily used in its free, open-source format and professional tools and support can be added as needed, at your discretion and without obligation.