GDPR compliant, ISO27001 certified
Open-source, cloud-based digital platforms for Local Government / Local Authorities. S8080's icon-driven self-service digital CMS platforms securely handle devolved publishing, multilingualism and forms, transactions, CRM and case management integrations with single sign-on.
Depending on your preference and your back-end systems, you have a choice of easy to use, yet powerful content management systems. Mobile and accessible, designed around your council's user's needs.
Self-service and information portals - installation, deployment and configuration
Works with your existing transaction systems
User centred customer journeys and top tasks with icon driven interfaces
On-boarding advice, migration and transition planning
GDPR compliant
No vendor tie-in and no licence fees - helping achieve target savings
Learnings from SOCITM 'Better Connected' research
Built for a mobile experience
Meets government accessibility requirements
Improved content findability and search
Devolved publishing with central editorial control
Multilingual and Welsh/English bilingual
Forms, transactions, CRM and case management integrations, with single sign-on
The same platform can also be used for your intranet
Channel shift / digital transformation, reducing phone and in-person contact
24/7/365 support with direct developer access
Modular, extensible systems - many secure extensions and plugins
Robust, proven and secure – with weekly security patching support
UK based agency, development team and hosting provision. No freelancers
User testing and pan-disability user testing
Anti DDOS measures and PEN testing
What does 'open source' mean?
Open source software is free to use. It can be downloaded, used and modified by anyone, using the hundreds of free extensions and connectors, or with custom development.
The code undergoes independent peer scrutiny, so it's extremely secure and very high-quality.
Now the preferred option for UK public sector, open source software is widely used by central and local government.
Savings – year on year
Drupal and Umbraco, the software we use to build local government web portals, is totally free, so you don't pay a penny for software licences or renewals, and due to the extensive developer network, you are never tied to a single vendor.
Flexible and secure
No vendor lock-in - you can integrate with online transaction services from different providers using your own independent portal. If you decide to change a provider, simply link their new service to your portal.
Customisable publishing workflow - with fully customisable devolved publishing workflow, your organisation can easily create departmental sections and sub sites or microsites for campaigns, venues, events, while keeping the quality control and publishing approval central, via your web team.
Migration – automated user, data and content migration from many existing websites and systems.
Security and privacy – Being ISO27001, Cyber Essentials and Cyber Essential Plus certified, we are experts in secure cloud hosting, helping clients like 10 Downing Street, Welsh Government, DECC and the Local Government Association harden their systems. And of course, GDPR compliance is built in from the ground up.
Learnings from SOCITM 'Better Connected' research- S8080's mobile friendly, icon-driven platforms securely handle your forms, CRM and case management integrations with single sign-on for your citizens. The user experience is designed around quick and easy customer journeys, specifically developed for local government users, with formal and guerrilla using testing touchpoints as required. And of course, everything is fully compliant and accessible up to WCAG 2.1 AAA. We can help arrange pan-disability user testing.
Seasoned open source developers
Our seasoned team of open source developers, all full-time employees, are based in our UK offices. We don't use offshore developers, freelancers or contractors.
But our team are not just 'front end' developers who throw a few modules together. S8080 is a very technical agency with expertise in open source CMS hosting, complex integrations, security hardening and systems performance.
Our project management and development team will guide you every step of the way – making sure you get a lean but functionally rich solution. We are well known for straight talking, so if we feel an external 3rd party web service will do a better job than a custom module, we'll advise accordingly.
Open source support
Due to our extensive experience working on the most important websites in the country (No.10 Downing Street and DECC for example), we are often called in to help breathe new life into an existing open source website, helping update the CMS, secure it, make sure it's fully compliant and increase its performance.
This is often combined with a rethink of the information architecture and streamlining and modernising the user experience and CMS functionality.
Open source migration
Most local government projects we work on involve migration of content from one system to another – either between two different content management platforms or moving between old and new websites on an upgraded CMS. This generally includes user migration (for example, full user accounts and privileges), data migration (for example, purchase history data or application process data) and content migration (pages, downloadable documents, digital assets, etc.).
The way we approach content migration depends on many factors, including:
Is a content audit required / has a content audit been undertaken?
Is the content going over as-is, mapping to a like-for-like information architecture?
Is content being edited or rewritten as part of the migration strategy, and inserted into a new IA?
Can we automate or semi-automate all or part of the migration process?
Client resource available for any manual migration and UAT testing tasks?
Length of process and embargo periods
If the client has available resource, manual elements of content migration are generally shared to keep costs down, with S8080 training the client content team and supporting them throughout the migration process. The migration / loading piece is a distinct phase in the project Gantt chart and the time allocated is discussed with the client, considering the above bullet points, and planned accordingly. Progress is communicated via your weekly status report and weekly status call.
Our creative team generally migrate / load and style your content to make sure your CMS pages not only look great, but also to provide examples for your editorial team to follow in the future. We usually help our local government clients with the more complex top-level pages and examples of all lower level pages templates, sharing the content loading with your team once they have been trained, but it's all very flexible, and we can do as much or as little as you need.
Depending on the CMS system, content and data being migrated and migration strategy, we may be able to automate, or at least semi-automate content migration from existing websites. We will discuss this during alignment and investigate options during technical meetings.
Which open source platform?
As we've mentioned, we develop on two leading open source platforms, Drupal and Umbraco, both of which have been widely adopted by UK and international public-sector and private sector organisations.
Unless you are already decided on the content publishing platform you need, we generally advise that you remain CMS agnostic until the discovery phase has been completed. For example, the use of Umbraco, which uses the Microsoft stack, could simplify things if you have a MS based internal IT team.
Procurement
We have specific services on G-Gloud and we're a Bloom accredited supplier.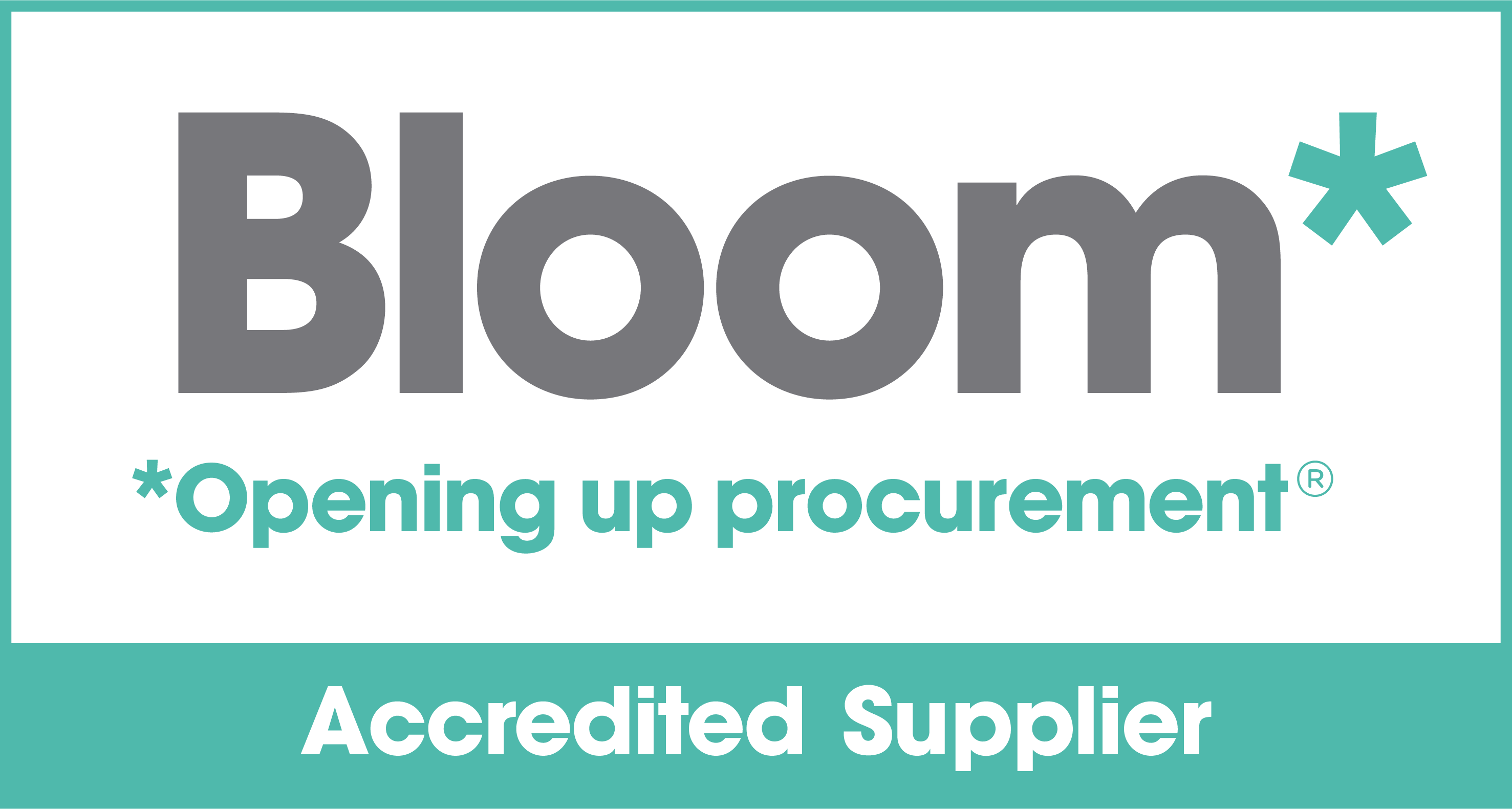 Read enough? Get in touch
If you'd like to talk about open-source local government digital platforms as part of your procurement research, contact us or email [email protected] .