S8080 work closely with the Welsh Government, not only on the design and development of their Global Experience Language (GEL framework) but also in creating rich media content in the form of illustrated assets and infographics.
Our infographics have helped Sell2Wales promote the powerful search function of their newly launched procurement website, allowing Welsh business to access opportunities to provide goods, works or services to the public sector. We've visualised a typical business journey for Business Wales' Accelerated Growth Programme and developed a quirky, Halloween-inspired infographic featuring a monster named Frank! 
Our team are amongst the best in the country, producing highly successful creative campaigns, in an array of digital styles from photo-realism to hand-drawn and to suit a wide range of budgets.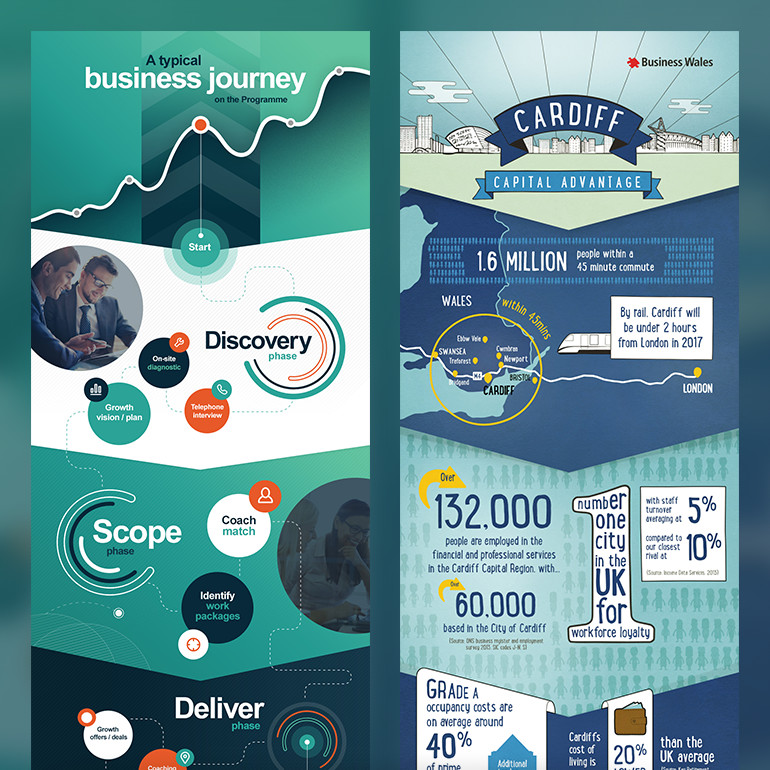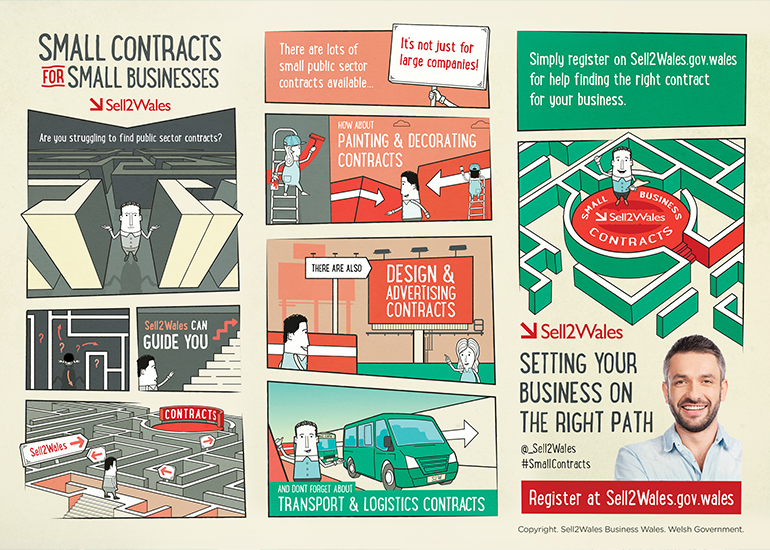 ---
Take a look at more of our work.