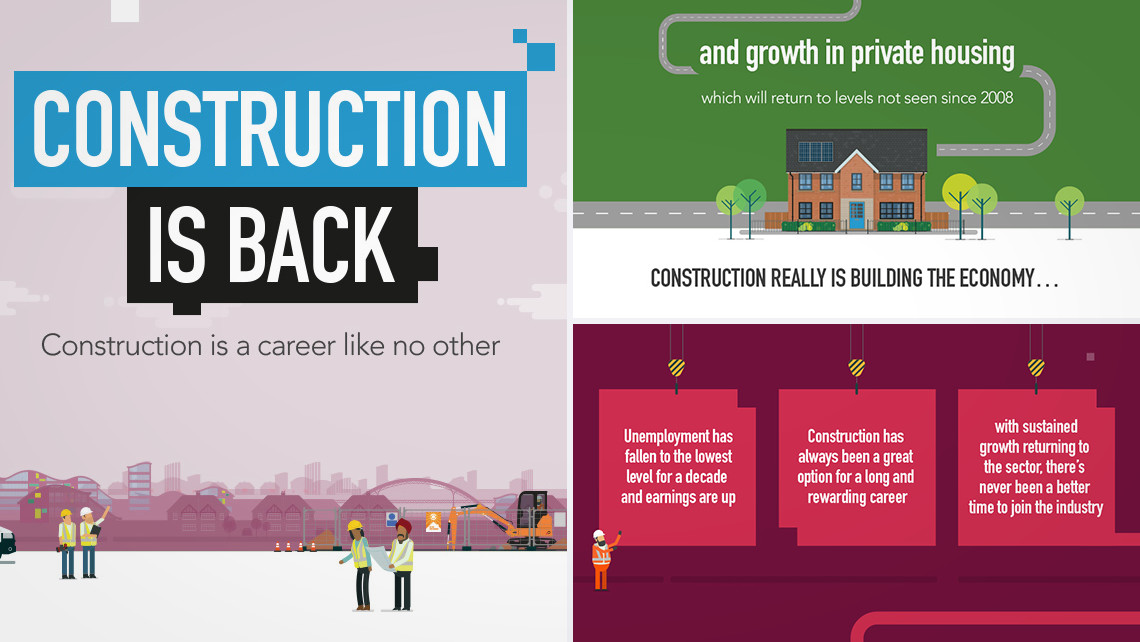 S8080 used their extensive creative, front-end and user experience skills to help build a new website on an enterprise level CMS for the construction industry - goconstruct.org. Since the launch of the website in 2016, our creative team has produced numerous infographics and supporting banner artwork helping to encourage an uplift in website traffic and social channel engagement. 
Due to our early stage involvement in scoping, user journey development and website wireframing our creative team are intrinsically positioned to support the development of the on-line brand and digital strategy.
We've created artwork to support annual reports, visualised a series of fun facts and created multiple infographics that help workers understand the different construction schemes and requirements available within the industry.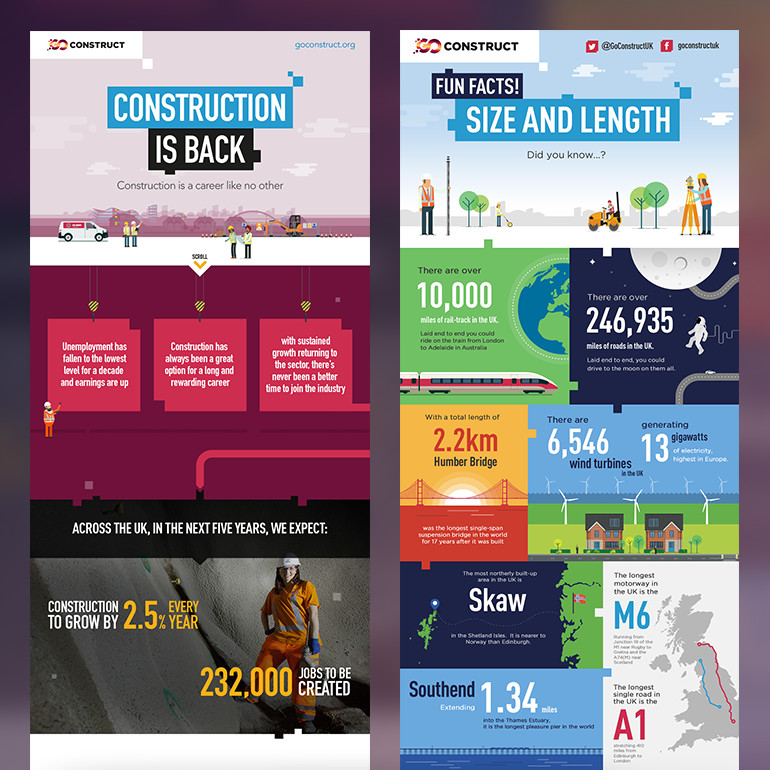 ---
Take a look at more of our work.