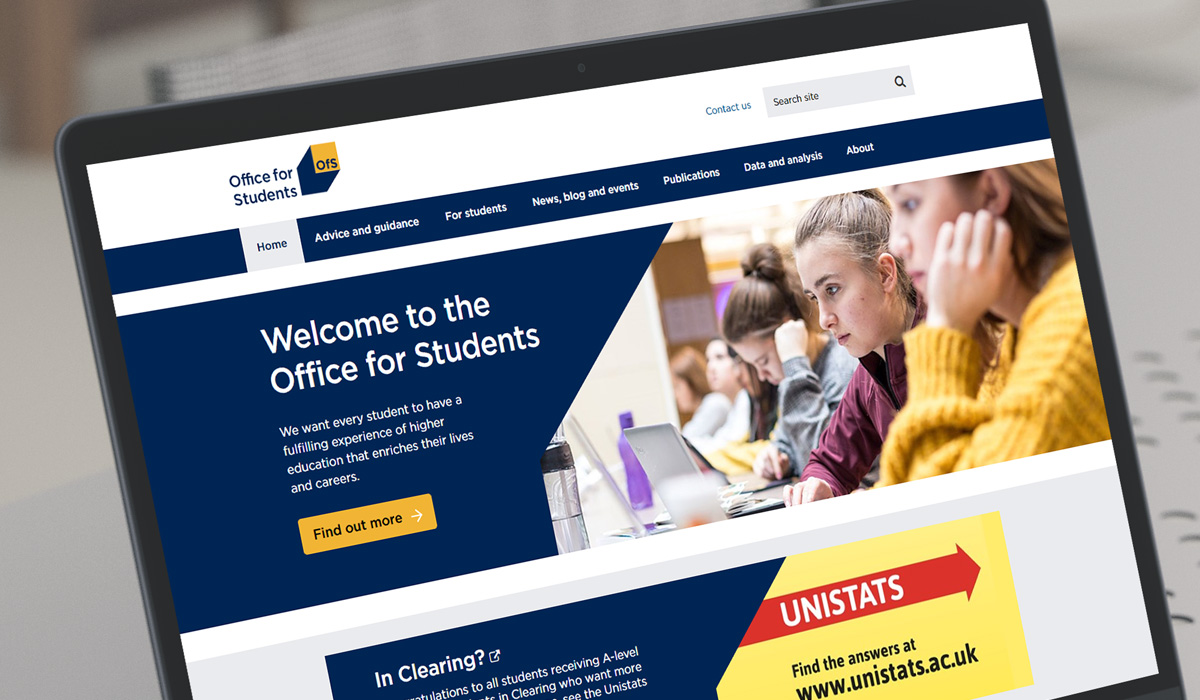 S8080 recently launched the new website and intranet for the Office for Students (OfS), delivered through the G-Cloud framework. A merging of HEFCE and OFFA, OfS was set up as a new body by government to regulate English higher education providers on behalf of students. We worked with the OfS teams to deliver the website and intranet in a challenging time frame.
The project broadly covered: A detailed discovery phase including stakeholder workshops, technical sessions, UX persona development following several user workshops, and then detailed information architecture and wireframe prototypes.
The UX focuses on prioritising information based on users' top tasks, and promote channel shift to reporting online. Prototyping and user testing helped refine, inform and iterate the user journeys and information architecture.
We extended the new brand for digital application, with designs concentrating on a clean responsive layout for mobile delivery.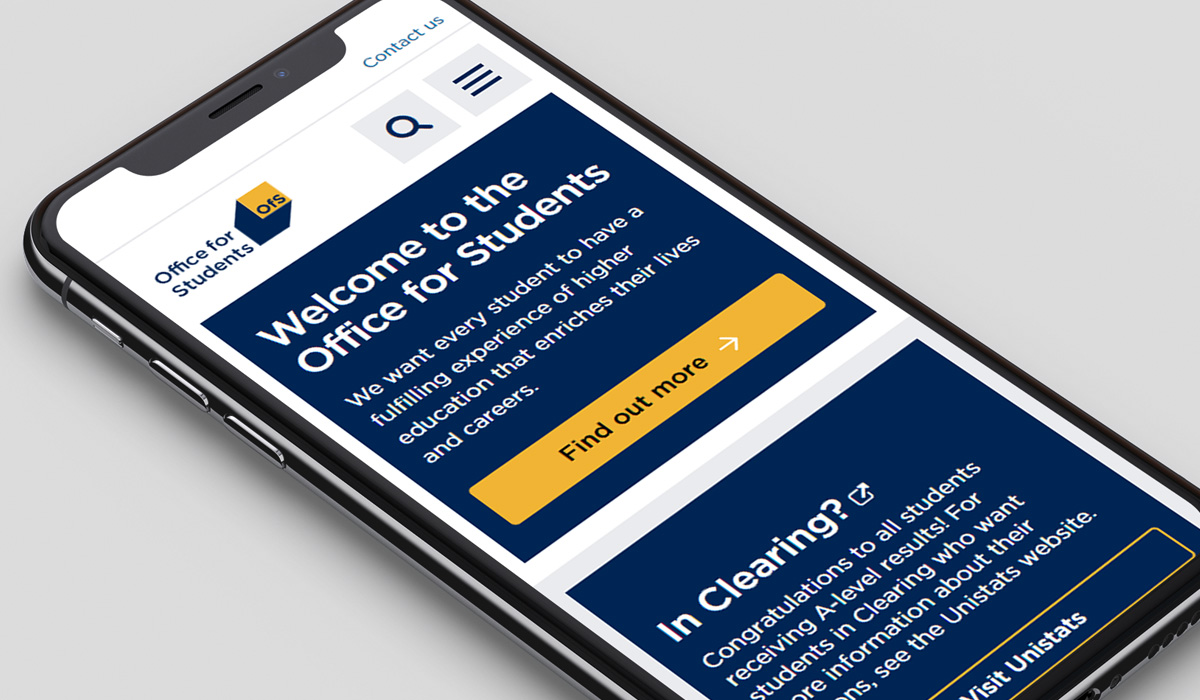 The Umbraco CMS platform was setup, with template development, integration and module development, creating specific content layouts for guides, events, news, publications and more .
Our technical team undertook extensive development, working closely with the in-house OFS IT and development teams to integrate the website into numerous extranet facilities for universities and colleges.
Search was provided by the Integration of the Funnelback search solution, giving high quality detailed search across the site and publications.
By working closely with the Digital Accessibility Centre during the project at several touchpoints, we ensured the website was extensively pan disability tested. Subsequent iterative improvements were made to further enhance accessibility and usability over and above accessibility standards.
Cloud hosting architecture was specified, configured and deployed.
Security testing and load testing was undertaken.
An agile development approach to the project was taken, but also including fundamental project management outputs to ensure the fixed deadline was hit, along with extensive testing, QA and ongoing support and maintenance.
In addition to the public website, S8080 designed and developed the OFS intranet – the hub for organisation news, guidance, events, IT updates and much more. The intranet integrates into third party systems for specific HR tasks.
Categories
Accessibility Design & build Open Source Public sector Umbraco UX & usability