Matt and I are very keen cyclists. Not one of the recent rash of MAMILs that you see tearing around country lanes on a sunny Sunday. We've been at it for decades.
We are very lucky to have Lee Valley Regional Park as a long standing client and they recently took control of the VeloPark in the Queen Elizabeth Olympic Park. This incredible venue saw Team GB take 9 medals, including 7 gold, in the London 2012 Olympics. Earlier this week, we visited the Olympic Park for one of our regular account meetings and had a 'behind the scenes' tour of the VeloPark. This was a pretty cool place for a meeting, even if you are not a cyclist, but for us, it must rate as the best meeting venue we've ever visited!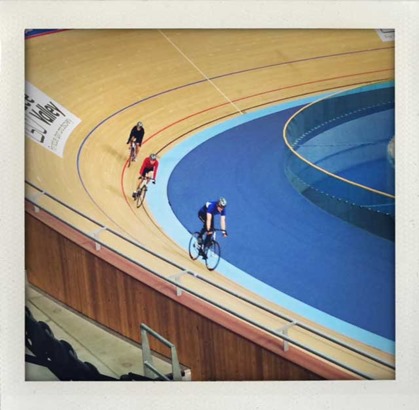 Take a look at the iPad friendly interactive map we developed for Lee Valley, showing the Velodrome, mountain bike trails, BMX track and the 1 mile floodlit road circuit.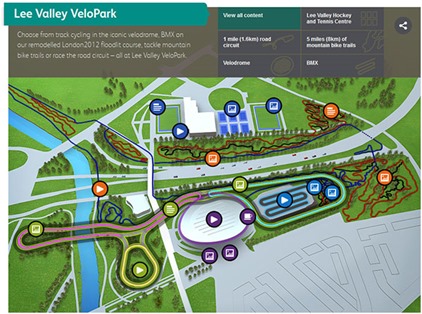 This job certainly has its perks – next time, we are definitely booking a track taster session before we hit the M25 for the journey home! A big thank you to the Lee Valley team for a good day!