When we are talking about web design, website accessibility and how to make website content accessible with clients I'm often asked by about making video accessible and working with third-party media streaming services such as YouTube or Vimeo.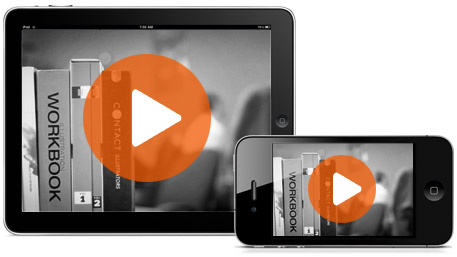 Embedding these third-party technologies has been a standard means to deliver video content through websites for a long time – they're free, highly reliable and can be added to webpages with ease.
Moreover, there's no question that these technologies offer great user experience - they pack large amounts of information into small areas of web page real-estate. Not to mention, 3G and 4G networks are now more than adequate to support streaming direct to mobile devices. They have become a UX necessity and a marketer's weapon of choice.
However when you also consider that accessible video ensures inclusive design and can really help improve SEO and search engine findability (by adding video title, tags, captions, annotations and transcripts) the reasons to make sure video content is accessible become very clear.
Closed captioning
Despite this, there are still misconceptions surrounding how accessible these technologies are. W3C's Web Content Accessibility Guidelines 2.0 (WCAG) has always leant towards limiting the use of embedded multimedia content such as Flash and Java - due to their content being out of reach for assistive accessibility technologies.
But that shouldn't mean avoid them. YouTube for example, has since 2006 focused on developing inclusive technologies that make their video content accessible with the introduction of automated closed captions.
This is an excellent feature which allows video publishers to add text captions to specific points of the video. They present a mechanism for delivering time-based content in an accessible way. They provide subtitles, and caption text can be exported to create video transcripts – plus closed captions are searchable.
Shortfalls of Vimeo, mixed in with the pros
From an accessibility angle, YouTube has all the right ingredients for delivering accessible content and deliver it very well. But with more and more authors opting to use video to enhance their content, the motives from selecting alternatives to YouTube has begun to make online video prone to potential accessibility pitfalls.
Vimeo is a good example - it has a less cluttered and better looking interface than YouTube which makes it a very attractive option. More importantly, it has also resisted the urge to commercialise its service meaning that viewers aren't presented by an interface littered with adverts. For this reason, its adoption, especially within the educational and public sectors is steadily rising. This does however come with a cautionary note; in its strive to retain what it sees as its bestselling points, features such closed captions are not yet supported by Vimeo exposing limitations in being a viable accessible technology... for now.
If you would like to chat about how S8080 could help improve your web accessibility and user experience, call 01792 485566 and ask for me, Matt Howard, or email [email protected].
Some useful resources:
3Play Media a commercial product for adding transcripts to Vimeo content