A great job for a Junior ASP .NET Web Developer (VB)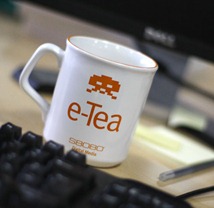 We are looking for a talented junior developer to join our technical development team. Ideally, you will have some .NET experience, but then again, if you are a graduate level and love coding, let us know :) In this role, you'll be supporting, rolling out and in the future ,helping to develop our existing suite of applications and solving technical problems. You'll be passionate about coding to the very highest professional standards and have an interest in the internet that borders on the obsessive.
Essential Skills
Beginner knowledge of ASP.NET 2.0  - in VB.Net (or C# if willing to convert to VB)
Familiarity with Visual Studio 2005/2008/2010
T-SQL / Basic SQL (and an understanding of the concepts of Stored
Procedures, Views, Triggers, User Functions)
Knowledge of Relational Database Design
Familiarity with SQL 2000/2005/2008 Management Studio an advantage
Understanding of Object Oriented Programming
Javascript
Desired but not essential
jQuery
AJAX
CSS
XML
XHTML
Microsoft Office Suite - Specifically Excel and Access
Roles and Daily Duties
Product Technical Support
Roll out CMS
Involvement with the maintenance of S8080 CMS
QA and testing of in-house technical projects to a high level
Development of entry level technical solutions (small-medium sized applications)
Creation of technical documentation (Technical Specifications, User Guides etc)
You'll be working in our Swansea SA1 offices, a stones throw from the sea, in a fast paced, creative environment with 16 talented people. Ranging from ultra-techies, front end web developers and creatives through to unfeasibly organised project managers and information architects, our team work hard and enjoy what they do – this gives us very happy clients and lots of high profile exciting work to do. You'll have a pension, plenty of professional development opportunities, good holidays, flexible working, a state of the art working environment and the chance to work with the sort of clients Welsh agencies only normally dream about. And most importantly, we pay good people well. Just send your CV and a quick covering email with salary expectations to Matt Howard at [email protected] We look forward to hearing from you. Absolutely no recruitment agencies.